The year 2016 marks the 200 year anniversary of Indiana becoming a US state. As part of the Bicentennial celebration, HDXCC is sponsoring a pair of special awards.

Indiana Bicentennial County Award
There are two opportunities to earn the Bicentennial Award:

First Opportunity
Work all required counties [see rules for a list] during the during the Indiana QSO Party (May 7-8, 2016) and submit your INQP log. No QSL cards are required - all verification will be performed by cross-checking INQP logs.

Second Opportunity
Work - and confirm by QSL card - all required counties anytime in 2016 and then submit a formal written application with GCR list (see rules for details) to the award manager. QSL cards must be in your possession but you should not submit your cards to the award manager.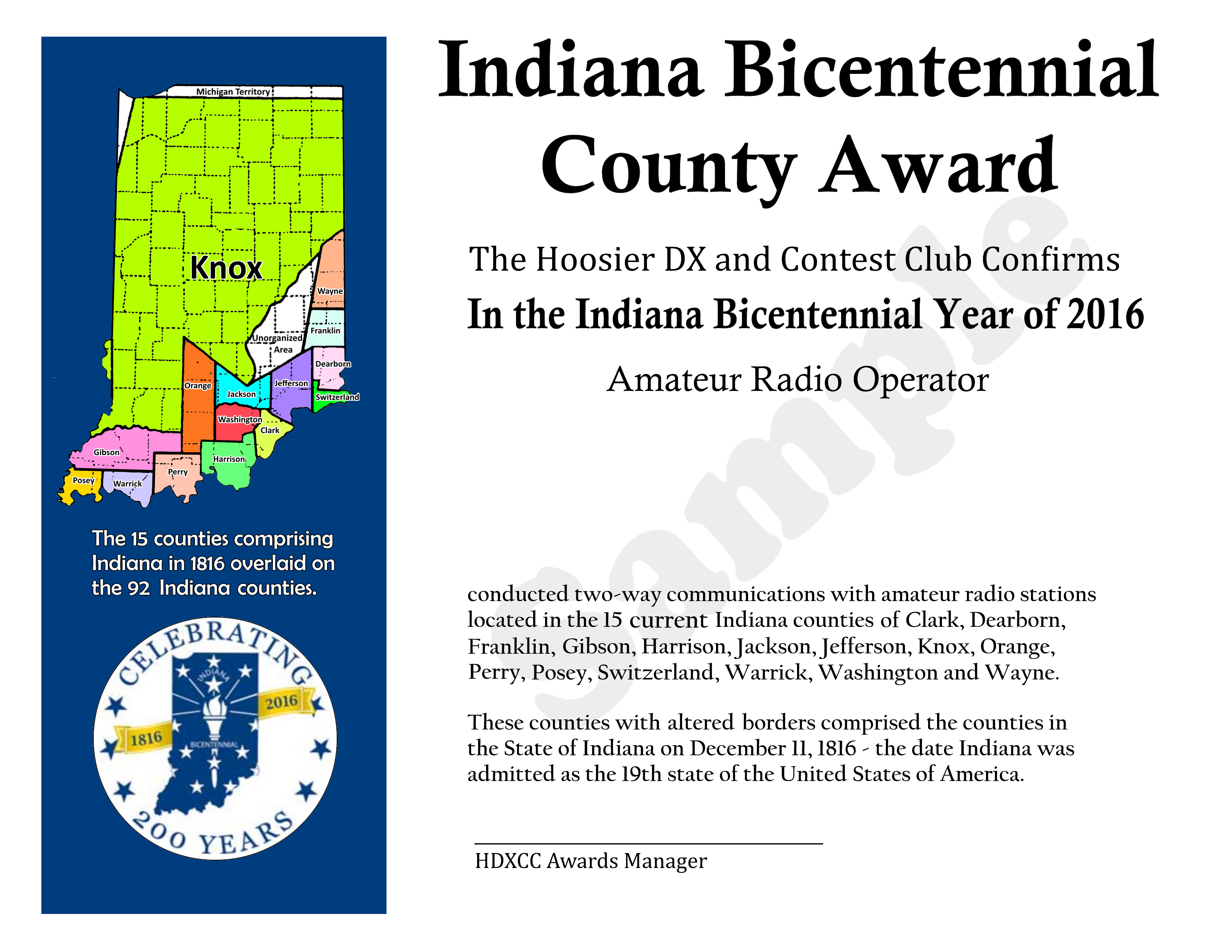 Indiana Bicentennial County Activation Award
The County Activation Award is earned by any station who participates in the 2016 Indiana QSO Party from any of the original 15 counties and who submits a valid INQP contest entry.